That may sound strange or even ridiculous to say during a time such as this. In the midst of this pandemic, as so many are facing loss and hardship, it's natural, human, and completely understandable to focus only on what needs to be done.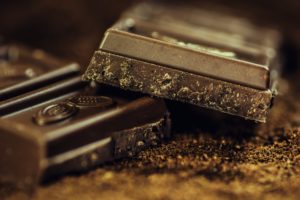 However, if you only focus on that, particularly in your marketing, it can put some people off. Even during a time like this, people still want to see something positive, uplifting, and fun. You could amend the last sentence to start with "especially at a time like this." 
That's not to say that you should be all "blue skies and rose-colored glasses." But, by making sure that you're putting something fun out in the world occasionally and tying it to your brand, then you give yourself the best chance to connect with customers. 
An Example for Your Company 
It's not the most recent example, but it's one that the team always enjoyed here. Cadbury Ireland (a company that makes chocolates and similar treats) asked folks to come up with a word to describe what their treats taste like. It was supposed to be a new word, one that no one had come up with before. 
More than 70,000 people suggested something on Twitter and it also helped improve sales. Doing something like this often would diminish its appeal, of course. Perhaps not every company lends itself to such a creative marketing campaign (particularly those that don't offer something such as chocolate). 
But, there's something "fun" about your company, your goods, your services, no matter what they might be. As you've read here before, there's always something you can do.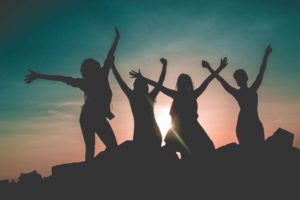 Incorporate, if Not Accentuate, the Positive 
As we move into a holiday weekend, a holiday when many won't be able to celebrate in the manner in which they're accustomed, focusing on the positive is more important than ever. 
Folks that would have had big BBQs and parties will now be on family Zoom chats or something similar. Some form of positive marketing for your company, in the weeks to follow, could be welcome indeed. That's true for your company as well as your customers. 
For assistance in figuring out something like that (or any other kind of marketing question) Danny currently offers remote marketing consulting in Los Angeles sessions at reduced rates. To set one up for yourself, call (213) 457-3250. Happy 4th of July!