You may not run a hotel, motel, or even an Airbnb. 
However, there's plenty that we can all learn from how hotels have had to adapt during the COVID-19 pandemic. 
With "shelter in place" edicts all across the world, travel got hit especially hard. Even the places that didn't "close," necessarily, had plenty of people who felt apprehensive (at best) about traveling. 
Hotels, motels, and the like, can't exactly "pivot" to "curbside pickup," "online delivery," or many of the other methods that hard-hit industries have used to make money during the pandemic. 
They found another method. When it comes to making people feel safe…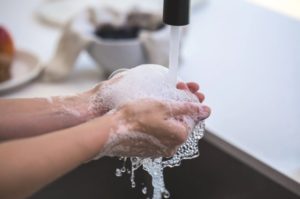 "Show, Don't Tell" 
The old show business rule absolutely applies to hotels. 
As this article shows, hotels and similar locations all over have updated their cleaning protocols to match the moment. On top of that, they've made it visible. That way, more customers (and potential customers) can see what they're doing. 
Marriott has a "Global Cleanliness Council," Hyatt has a "Global Care & Cleanliness Commitment," Mexico Grand Hotels has a program named "CASALIMPIA" which utilizes "advanced health and hygiene protocols." 
These are very beneficial in terms of protecting people from the virus, of course. 
Additionally, they've made sure that customers can see these. 
They're in ads. They're in videos. If you go into the hotels, you'll see them in action. 
Is much of this for show? You bet. 
Is it effective? Absolutely. 
That's not to say that the hospitality industry has bounced back all the way, of course. But, ask yourself: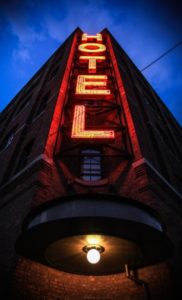 "Would You Feel Safe in this Location?" 
If you see people constantly cleaning surfaces that are touched often, whether it's in video or in person, then we're going to guess that you'd be more likely to do business there. Or, alternatively, you'd feel more comfortable doing so. 
You might have read to this part and thought: "OK, but I don't run a hotel." 
There's still something you can do to let people know that your business is safer. Whether you run a hardware store, software company, rehab facility, law firm, or anywhere else, it doesn't hurt to incorporate a bit of "cleanliness theater" into what you're doing. 
To discuss how your company can do better in this or any other time period, don't hesitate to contact Danny for a remote marketing consulting in Los Angeles session. You can schedule one for reduced rates at: (213) 457-3250.