What They Do: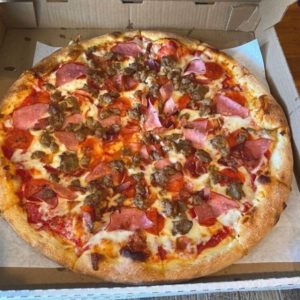 Pizza. Pasta. Sandwiches. Salads. All of them are delicious. Gluten-free and vegan options are available. However, the title isn't "Napoli's Salad Kitchen." Napoli's Pizza Kitchen has some of the best pizza in all of Southern California. 
The specialty pies here truly are special. Unique pies such as "Spinach Artichoke," "Lamb Sausage," "Hawaiian," and "Napoli's Combo" go well with classics like Margarita, White, and Meat Lovers. 
You can build your own pie as well. While they have many great takes on Italian staples, you can also find dishes such as "egg gondola pies" that you may not have been exposed to before. 
They deliver beer and wine, too. They don't just want you to order the pizza (although that's great) they want you to have an entire experience. As of this writing, you can get a free two liter soda when you order from their website.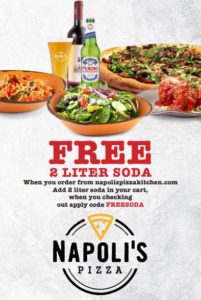 What We Do For Them: 
We typically don't write the digital marketing "Client of the Day" article on Friday, but we made an exception for this client. After all, what goes better with "Friday" then delicious pizza? 
Napoli's has some of the best pizza that the valley has to offer. We're extremely glad to have them as a client (and not just because the pizza is delicious). 
Over the time we've worked for them, we've helped them to rank at the very top for keywords such as "beer and pizza Van Nuys." They've also climbed to the top Google page for keywords that are important to their business like "pizza Van Nuys," "pizza delivery in Van Nuys CA," and "pizza delivery Sherman Oaks." 
Each of the company's we work with, in their own way, meet their customers' needs. This one does it through delivering some of the best pizza and other Italian food anywhere. 
To have this kind of success (even if you don't make delicious Italian food) you can reach out to Danny for a remote marketing consulting in Los Angeles session at (213) 457-3250.