What They Do: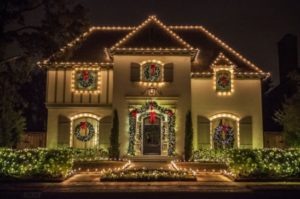 Elevate any living experience. Elevated Seasons provides outdoor design and installation services. That's what it says on their website, but really, that's quite an understatement. What they really do is just utterly transform any outdoor area into something genuinely magical. 
Incredible outdoor lighting and landscape professionals, the experts at Elevated Seasons make custom designs that fit exactly what clients are looking for. Whether you're holding any kind of event or party and you want your outdoors to look perfect (not "good," not "great," but "perfect,") then the folks at Elevated Seasons are who you call. 
Blending the best in technology as well as art, Elevated Seasons has helped people in Beverly Hills, Hollywood, San Diego, the OC, as well as Studio City and all of Los Angeles to have the sort of outdoor designs that seemingly came from a dream. 
One of the major reasons that we want to highlight Elevated Seasons right now: it's their busy season! They make incredible Halloween, Christmas, and other holiday decorations. 
As you might imagine from looking at these pictures, they're in high demand. The last thing you want is to put off your holiday decoration until the last minute, as you may not be able to book them. Elevated Seasons is taking bookings right now for Halloween, Christmas, and more. 
What We've Done for Them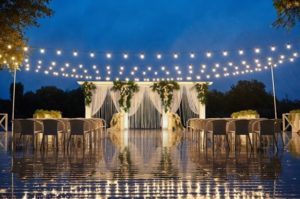 So often, when we do these "client highlight" blogs, it's a client that's been with us for a long time. We show how we've helped them to grow and climb in the rankings, etc. We've only gotten started recently with the great people at Elevated Seasons. So, we thought we'd show how we quickly get things off the ground, in terms of digital marketing and everything else. 
From the moment they signed with us, we got started with blogs, optimizing their Yelp, establishing and building on their Google My Business, as well as content for their website, social media, and more. Those are just some of the ways that Danny and the team can help your business from the very beginning. 
To see how Danny and the team can help you during the holiday season or any other, schedule a remote marketing consulting in Los Angeles session at (213) 457-3250.