Giving back to the community, as an idea, is always important. 
Strengthening community bonds, helping out your fellow human beings, and just doing good for others pays all kinds of dividends. Yes, those "dividends" may not necessarily manifest as stock options or something, but you'll feel great. You'll know in your heart you did something right. 
That said, they might also help your bottom line too, in the long run. 
People want to do business with businesses that help the community. 
They always did, but it's especially true during the pandemic. 
Folks have seen which businesses and which merchants have done right by others, and which have only done right by themselves. 
That's the kind of thing they won't forget. 
We're not saying that you do community work to increase your business. 
That's ridiculous. 
You do community work to do community work, to help others. 
Doing good is its own reward is a cliche, yes, but it's a cliche for a reason: it's true. 
But, another cliche that happens to be true is: "you get out of something what you put into it." You can help your business in so many ways by doing more in your community.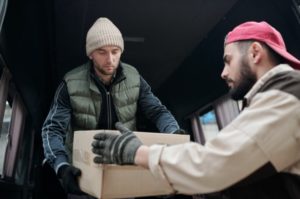 A Recent Example 
All over the United States, industries of all kinds have been negatively affected by the pandemic. 
For example, in Georgia, a nonprofit that "provides free legal services and social support to people experiencing intimate partner abuse as well as landlord-tenant issues, needed to recruit more attorneys to keep up with an increasingly dire caseload." 
To do that, they connected to a local PR and marketing firm that had also been hit hard by the pandemic, (to the point of laying off employees). 
That marketing firm wanted to be able to "provide pro bono marketing help to local nonprofits instead." 
Indeed, as the corporate social responsibility lead of the firm said, "… we started thinking creatively how we could do the most good for the most amount of people… when businesses are met with challenges like what COVID-19 has presented, the instinct can be to turn inward and focus 100% solely on your business. It's important to recognize that no business operates in a vacuum, and every company is embedded in the community." 
There's a powerful lesson here for businesses of all kinds.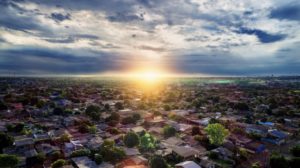 "Always Something You Can Do" 
Obviously, not every business is going to be able to provide pro bono work to someone else. Indeed, this article even says "not every business will be able to support others financially." But, it also says that businesses should be encouraged to "think about other ways they can give back, such as by donating their time and skills." 
People remember when they see someone helping someone else. 
We're not saying that you have to take a second job volunteering at the local food bank. However, giving back, and letting others know what you're doing, is good for your business as well as, well, your soul, so to speak. 
Keep in mind: "community," in this context, is fluid. 
"Community" could mean, as it did for these companies, the literal, physical community they're in (the Atlanta, GA community). 
But, "community" could also mean your online community, too. Your customers, your clients, businesses like yours, your suppliers, and so many others – it could refer to folks like that. 
Doing something, even just a little, can help your business, sure, but more importantly: it can help you. 
When it comes to business, one of the best ways to jumpstart yours is to reach out to Danny. You can talk about digital marketing or anything else during one of his remote marketing consulting in Los Angeles sessions at (213) 457-3250.