As a business owner, ask yourself those questions. 
Why does your company exist? Who is it built to serve? 
"To make a profit" is a fine answer. But, it can't be your only answer. At least, it can't be all of your answer. 
This is the kind of question that you should be able to answer instantly. 
But, it can also be the kind of thing that can take years to truly know what that answer is. 
If your company is just starting out, you don't have to know this immediately. Don't feel like: "Oh, we can't open our doors for business because I don't have a perfect answer to this question."
Knowing the answer to these questions is important. 
You don't have to take the word of Danny or anyone on the team about it. 
Rather, you can listen to Deloitte.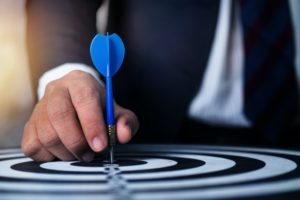 Top Seven Marketing Trends of 2021 
Deloitte, as you probably know, provides "industry-leading audit, consulting, tax, and advisory services to many of the world's most admired brands." 
Recently, they released a report on "Global Marketing Trends 2021." 
Of the trends, the top one was "Purpose." 
That's what the title of this blog speaks to. 
Sure, the "Purpose" of your company won't cover everything. 
But, it will help to establish a foundation. 
It's a foundation for your branding, a foundation for your marketing, for how you interact with the world and really, how your customers, clients, investors, and more will see your company. 
When you have your company's "Purpose" then you really have a great start for answering so many other questions. 
To be clear, if this is something that you haven't really thought about in depth before, that's OK. If your company is up and running, growing, and thriving, it's never too late to go back and think about this. 
Answering those questions can help your company today and tomorrow. 
For more about how your company can grow, contact Danny Star at (213) 457-3250 for a remote marketing consulting in Los Angeles session. He can answer your questions, helping you steer your company to a higher level.