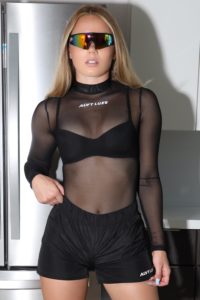 What They Do: 
They make fashion forward, comfortable, and functional clothing. These are the kinds of outfits that you can wear on the street, the hot spots, and anywhere in between. With a great collection of dresses, tops, bottoms, jumpsuits, and more to choose from, there's something here that looks great in essentially any kind of environment. 
While there's so much that's great about their clothing, one often underappreciated benefit is that they're just as perfect for during the pandemic as they were before it. Few companies design clothes that you can wear around the home just as easily, comfortable, and fashionably as you would have out and about before the pandemic, but Alvy Luxe absolutely nails it.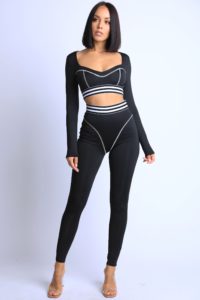 What We've Done for Them: 
If we've said it once, we've said it a million times: at Website Depot, we're so glad to have so many clients who help peoples' lives. Alvy Luxe is yet another. They make clothes that fit so many people perfectly, whether they're out on the town, staying home, or anywhere else. 
During the time they've been with us, they've climbed high on the Google Rankings for keywords that are important to them as well as their potential customers. "Black biker romper," "neon green mesh biker shorts," and "neon yellow biker shorts" are absolutely towards the top and climbing. 
But, to get those results, we had to put in the foundational, base-level work. For Alvey Luxe, that meant improving their web maintenance, developing blogs, optimizing their Google My Business, getting press releases out and picked up by outlets, and more. 
As we did that, the pros at Alvy Luxe were in a better position to do what they do best: make awesome clothes. You don't have to be a "fashion forward" company to see these same kinds of results. To see how Danny Star and the team can help you, reach out to us at (888) 477-9540.