A.I. Voice search. SMS. 
No matter how many new marketing technologies rise to prominence and popularity, email marketing always stands out. 
Email marketing remains one of the best tools for helping just about any company to grow. Danny Star emphasizes that to clients, prospective clients, and business owners alike. 
That said, email marketing, as a whole, is not stagnant. Just like anything else, it changes and evolves. 
In 2021, email marketing is going to be as important as ever. There are some things to keep in mind about it.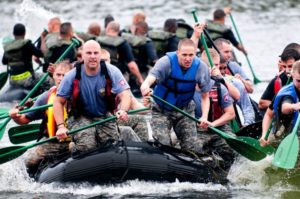 The Competition is Fierce
When we say that, we don't just mean that the competition is fierce from, well, your competition. 
We mean that the competition is fierce from everyone, including scammers. 
Gmail pointed out it's blocked "240 million spam emails daily" that were using COVID-19 to get people to open them. 
That number is almost impossibly high to think about. 
This isn't to say that all of your emails have to complete with every COVID-19 phishing email. 
But, people do get "overloaded." 
They might see that they have all kinds of new emails, see your genuinely good ones in between all of the spam, and then just close the tab. 
We don't say this to scare you, but rather to show just how competitive it is out there. 

A Useful, Positive Experience 
Danny Star and the team make newsletters for clients as well as for ourselves. 
In them, you'll see that we make sure to provide plenty of value and education. Along the way, we highlight some of our best clients. 
We also always include a call to action, too. 
Even as email marketing changes throughout the coming years, the fundamentals will stay the same. A strong subject line, educational content, actionable advice, successful case studies, and a call to action will always give you the proverbial "puncher's chance." 
For more help with email marketing or anything else, you can schedule a remote marketing consulting in Los Angeles session with Danny at (213) 457-3250.