What They Do: 
Offer the best marketing place for commercial lighting. At LED Pros Worldwide, they have the best in commercial lighting LED lighting fixtures as well as commercial light poles and more. These can be used in any number of environments: warehouses, factories, manufacturing plants, and many others. 
As you might imagine, their specialty is in LED and induction lights. These provide better industrial lighting for any number of settings. Combining the "best of both worlds," they're more efficient while also lasting longer than previous forms of lighting, too. 
One significant factor that separates LED Pros Worldwide from the rest is their selection. There are just so many different kinds of lights available through the company. So, that means they can fit practically any facility or budget. Whether you're looking for lighting for an office, a store, a healthcare facility, a school, or anything else, you'll be able to find the kinds of advanced, innovative lighting that can fit your property.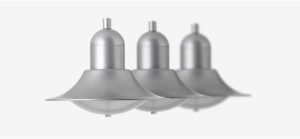 What Danny Star and the Team Have Done for Them: 
We've helped them to truly expand their reach online. That way, they're able to connect to more potential customers. 
Lighting isn't just about making a place or what it offers "look good" (although that's important). It's also about safety and security as well. 
In the last month, LED Pros Worldwide is now in the first Google position on the first Google page for keywords that are important to them, such as "LED Courtyard Lighting" and "LED Post Top Lighting Fixtures." 
Additionally, they've gone in the rankings for other keywords, too, sometimes exponentially. For example, "LED Parking Lot Lights" climbed 42 rankings in just the last 30 days. 
These lights improve businesses as well as lives. 
To get this kind of help for your company, you can schedule a remote marketing consulting in Los Angeles session with Danny Star at (213) 457-3250.