What They Do: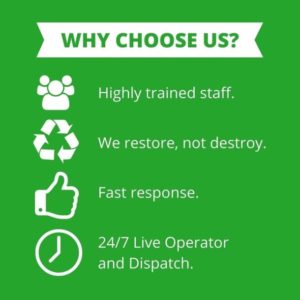 Cleaning and restoration. Whether it's from fire damage, water damage, smoke damage, mold remediation, and others, they have helped people return their homes or commercial buildings to a pre-disaster state. 
Like so many of our other clients, Scope Environmental could be "client of the week" every single week of the year. They are literally always on call, 24/7/365, so that they're always in a position to be able to help people. 
In the last year, we've highlighted them at times when their services are more needed than ever. For example, last summer/autumn, due to the fires, their smoke damage services were even more invaluable than ever. 
As of this writing, rain has been an issue in Southern California. While the stereotype of LA may be endless sunshine, the truth is that when the rain comes down, often, it really comes down. This can lead to flooding and all kinds of water damage. 
So, Scope Environmental's water damage services are more helpful than ever. Scope Environmental has a proven track record of helping people to protect and restore their property, belongings, and more. 
What Danny Star and the Team Do For Them: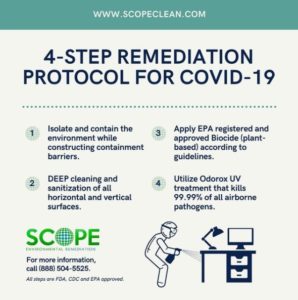 It's a real duty and responsibility to put Scope Environmental in front of more people they can help. When someone suffers water, fire, smoke damage or others, them going online and finding Scope Environmental can positively benefit their lives in a multitude of ways. 
In the last 30 days, we've helped them to rise three or more positions on Google's first page for really important keywords, like "smoke cleanup," "smoke cleanup Los Angeles," and "water remediation." 
Additionally, we helped them to get onto  the first page of Google for the critical keyword "cleaning and restoration." 
To see these same kinds of results for your company, you can schedule a remote marketing consulting in Los Angeles session with Danny Star at (213) 457-3250.