Every company in every industry needs some form of online marketing. 
Sometimes, Danny Star and the team will use equivocating language in regards to that. "Just about every company in every industry," "practically every company in every industry," and something similar. However, we have yet to encounter an industry or company that could benefit in some way. 
That includes veterinarians. 
In most areas, there's more than one veterinarian. Moreover, plenty of local, "small-town" veterinarians now have to compete with those who work for enormous corporate facilities. Those corporate facilities also offer pet supplies, treats, or pets themselves. 
So, veterinarians who have "their own shingle" need to do even more. 
What these veterinarians have done could also work, in a fashion, for your company, no matter what industry you're in.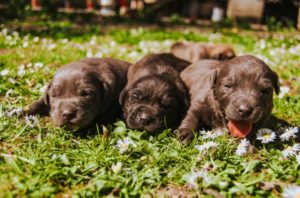 "Show, Don't Tell" In Conjunction With "Show and Tell" 
Stop us if you've heard something like this before. 
"To engage with clients and attract new ones… veterinary practices must create and share compelling videos with real pet stories. Pet parents can relate to real pet stories and these stories show your community the quality of services that you provide." 
Just "telling" folks in your videos and content how great you are has a limited upside. 
"We're the best at what we do, stop by today," followed by a picture of something you sell isn't exactly all that effective. 
However, mentioning the services you provide while showing video or pictures of a completed project can be highly effective. 
For example, to continue quoting from the piece: "make sure you're interacting with the pet while engaging with your audience. Walk viewers through the pet's journey and explain how you and your team helped to resolve (the pet's) problem. The goal: to demonstrate the high quality of care that your (veterinary) practice provides." 
Again, the key word here is "demonstrate." You want to be able to "demonstrate" that you're good at what you do, not just tell folks. 
Indeed, one last quote from the piece resonated with us: "there's no excuse to be invisible online." 
To be far more visible online and to reach more potential customers than ever before, Danny can help. You can schedule a remote marketing consulting in Los Angeles session with him at (213) 457-3250.