What They Do: 
To put it simply, they can make your landscape beautiful. Located in Framingham, MA, their landscaping and hardscape clients are also in Westborough, Bellingham, Weston, Milford, Sherborn, Wellesley, Natick, Hopedale, Ashland, Holliston, and the surrounding area. 
In addition to residential and commercial landscaping and hardscape design services, they also offer the kinds of snow and ice management services that can help folks stay safe. That means following, salting, shoveling, and more for residential and commercial clients. 
As of this writing, it's early spring. This is the time of year when J. Gudiel Landscape does a lot of sod installation, pruning, lawn maintenance, planter design, irrigation, mulching, pool decks, patios, new lawns, and more. They even have specific "spring cleanup" services that can get any property, commercial or residential, ready for spring. 
What We've Done for Them: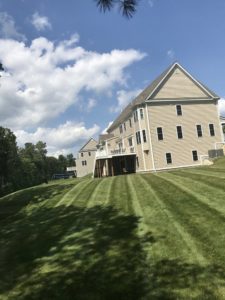 Some of our "clients of the week," like J. Gudiel, have only recently started with us. Online marketing and growing a company's following online is a lengthy process. It doesn't happen overnight, not if you want it to be done properly. 
That said, we've had quite a bit of success for them so far. The number of people who've discovered their business by just looking for a category, product, or service has rocketed upwards. We've "punched up" their website and social media, so to speak. 
We recorded a podcast with them, which has helped engagement while putting a more human face on the company. Moreover, we've helped them to rank higher for the keywords that matter to them, too. That's all that's happened in a brief period of time. We're very excited to see what the future holds for our work with J. Gudiel Landscape Inc.! 
To have this same kind of success for your company online, you can reach Danny Star at (213) 457-3250.