Have you ever eaten a "Texas sweet onion?" 
Not many members of the Danny Star Contribution Team had. 
However, we were struck by the discovery that, recently, the Texas sweet onion industry began its very first marketing campaign. 
When we look at what other companies in other industries do for their marketing, we often see the result of years of work, "trial and error." 
This is something very different – the first real attempt at a marketing campaign. 
It looks like those involved have "done their homework," so to speak, putting together something that looks like it's constructed from the best of others' work. 
There's plenty to learn from this for your marketing.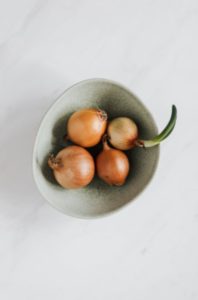 A Comprehensive Campaign 
First, they did the obvious work: a great slogan ("Farmed by Texans, Famous by Families") as well as marketing "imagery (that) focuses on the iconic symbols and colors of Texas in order to create an immediate visual connection for consumers everywhere." 
Then, they did what's so smart for a new campaign in 2021: they went right to digital marketing. 
That means "a new recipe-centric consumer website," as well as "trade marketing materials," a "social media marketing toolkit," and "influencer partnerships." 
Beyond that, they seem to have a consistent flow of "new content, unique recipes, and online sweepstakes and giveaways." 
An important lesson buried beneath this: they came out "swinging," so to speak. 
It certainly would have been plausible (even reasonable) to just start small, to only do a little bit, as opposed to all of this all at once. 
What allowed them to do so? 
Marshaling the resources they had. 
As earlier in that article states: "the Texas International Produce Association has taken advantage of a USDA Specialty Crop Grant administered by the Texas Department of Agriculture." 
They could've pocketed that money (one way or another) or they could have put it elsewhere into the company. However, seeing what they lacked, they put it into marketing. 
Focusing on your growth and then following through on it: that's a great way to get your business going, even if you've never marketed before. 
For helping your business grow, Danny Star offers remote marketing consulting in Los Angeles sessions at (213) 457-3250.