"How can we get an influencer for our product?" 
That's a question we're certainly often asked here at Website Depot. 
The better version of that question is: "How can we get the right influencer for our product?" 
When it comes to influencer marketing, the influencer has to be a good fit. Otherwise, it's all for naught. 
On the Danny Star Contribution Team, we tend to use quite a bit of in-house talent in an influencer position. 
For example, with our podcasts, we have people on staff (with interview/theatrical training) to handle the questioning. 
That's a service we provide for our clients. 
Recently, we came across a very good example of influencer marketing done right: the 2021 California Avocado Commission campaign.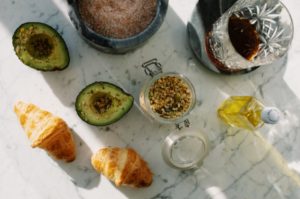 Influencers With Actual Influence
An alternate heading for this section was "influencers that folks actually want to be influenced by." 
That's exactly who the California Avocado Commission got. 
Their team consists of "six popular bloggers," providing recipes or "building awareness for California avocados throughout the season." 
"With these partners, the commission augments its online consumer research… utilizing highly popular social media platforms." 
In addition to that, the commission's "Living Well Brand Advocates 2021 program features a holistic nutritionist and wellness educator, four registered dietitians, and a popular recipe developer." 
Furthermore, "all the influencers create material that differentiates California avocados versus avocados from other countries." 
Lastly, "Chefs are the third pillar of the California avocado brand advocate program." 
So, to sum up, the commission went out and found trusted, interesting people with real experience. Each had their own audience already and was already using the product (in this case, California avocados). 
If you're looking to do something similar for your business, seek out folks like that. Depending on your industry and/or reach, you may not be able to find someone that fits every qualification. But, you'll be able to find someone that can help your business to grow (and you can help the influencer, too). 
For more ways to grow your business, schedule a remote marketing consulting in Los Angeles session with Danny Star at (213) 457-3250.