What They Do: 
EGA Logistics offers some of the best Yard Management, Truckload, Dedicated, LTL, Freight Brokerage, Warehousing Services, and Material Handling that you'll find anywhere. 
They understand that it's critically important to their clients' operation that their goods reach their final destination. 
For one, that means that they tailor their shuttle services to meet the specific needs of their customers. 
Moreover, it also means that their asset-based trucking company has a top-notch team of high-quality over the road and local drivers, too. 
With just about all of the different services that they offer, one of the main goals is to use expertise and tech to cut through complexity, making the entire process that much simpler. 
One of their most popular services is their Yard Management. 
One look and it's easy to see why. 
With their 24/7 yard switcher service, they handle trailer moves, trailer inventory, and more. That means spotting, to/from dock moves, and yard moves as well as yard checks for inventory and security. 
That way, their clients know where everything is, that it's managed properly and that it's safe. 
This is all handled by fully-trained and experienced operators.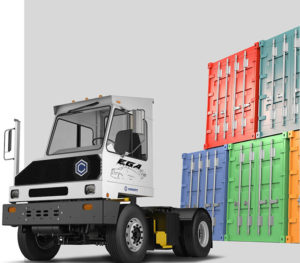 What Danny Star and the Team Have Done for Them: 
The above touches on just some of the services that EGA Logistics offers. 
It would fill several, several blogs to list all of them. 
So, with a company this professional, our main goal is to make sure that as many people know about them in their area as possible. 
As soon as folks see what they offer, people are going to want to do business with EGA Logistics. 
They've only been a client with us for a brief period of time but the results have already been great. 
Moreover, they're getting better all the time, too. 
They're already ranking for some of their most important keywords. Some are location-based too, which helps tremendously. 
More and more folks are searching for them through Google My Business all the time. 
We're excited by this progress and even more excited to see where it goes. 
To reach similar results with your business, you can reach Danny Star at (213) 457-3250.