"Do I really need digital marketing to handle my online marketing?" 
"I can post blogs, I can record myself talking into my phone for five minutes. What exactly do I need an online marketing team for?" 
Those are valid questions, some of which we're often asked, in one form or another. 
The truth is that a real digital marketing team, such as the team Danny Star has put together, does so much more than just the above. 
Yes, that's part of it. Moreover, we're able to do it so that you don't have to spend your time on it. But, we also do so much more than that. 
A recent article in Vogue Business showed just how important a top-notch digital marketer can be.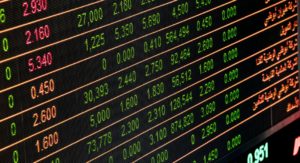 An Experienced Advisor to Provide Guidance 
Even though the article is about fashion, it's relevant to many other industries. 
Some snippets: 
"(there's been) a mysterious upward creep in the cost of acquiring new customers on Facebook and Instagram… Costs are rising elsewhere, too, including other platforms such as Snapchat, Pinterest, and Amazon. Partly, it's a reflection of demand: brands are branching out to buy space on non-Facebook platforms and they are in a rush to advertise as economies begin the recovery from the pandemic." 
Businesses and marketers "must think more broadly about where to spend their marketing budgets, and many must rely less on digital targeting of consumers." 
Lastly, "Efficient targeting of customers – the key ingredient in so many brands' successes over the past decade – will only become more difficult as both Google and Apple put much greater emphasis on consumer privacy." 
The key takeaway from all of this is: "that's what a digital marketing team can help you with." 
It's not just blogs, Tweets, and the like. 
It's effectively targeting your customers. Constructing the right kinds of ads at the right prices, all without breaking the bank. 
In a very real way, a digital marketer/marketing team is like an investment advisor.
They can tell you where to put your money, when, and how, to help it grow. Instead of investing in stocks, you're investing in ads, campaigns, and more. 
Instead of having to navigate all of these changes by yourself, you'll have someone at your side. 
For more, you can schedule a remote marketing consulting in Los Angeles session with Danny Star. You can reach him at (213) 457-3250.