What They Do: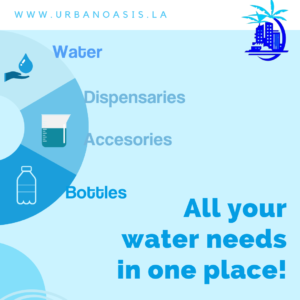 Urban Oasis is one of those companies that really does have the perfect name. They are the Los Angeles area's one-stop solution for water delivery as well as filtration systems and water vending machines. 
For more than seven years, they've delivered water to businesses, homes, and just about everyone else. Their 24-hour, state-of-the-art vending machines ensure that anyone can fill up on good, quality water at any time, day or night. 
They also handle water systems, too. That way, residential and commercial establishments have customized water solutions. 
What's great about Urban Oasis, (especially compared to others in their industry) is that they make sure to provide great water at a reasonable price. There are plenty of places out there that say they offer quality drinking water, only for it to be suspect at best. Moreover, they offer that water at "affordable rates" which are anything but. 
Instead, Urban Oasis researched the best ways to offer the highest quality water. Their company is continuing to grow, with new facilities in Gardena as well as re-opening in Silverlake/Atwater Village this summer. 
What Danny Star and the Team Do for Them: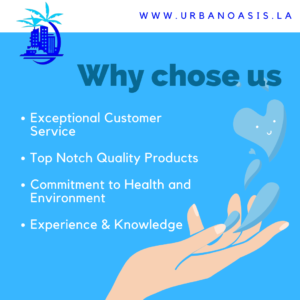 It's always great to work with a company that has high standards. Just about everyone on the Danny Star Team here has had Urban Oasis water and can tell you how great it is. 
Their commitment to quality water as well as the environment is obvious in everything they do. Our job, then, is just to make sure that more people are aware of what Urban Oasis offers. 
They're now in the highest Google position for keywords like "alkaline water machine near me." In the last month alone, they went up a whopping 62 spots for the keyword "water dispenser near me." Plenty of their keywords are on the first Google page and climbing. 
That means more people will have the opportunity to enjoy water from Urban Oasis than ever before. 
For similar success with your company, you can schedule a marketing consulting in Los Angeles session with Danny Star at (213) 457-3250.