What They Do: 
Essentially, you can sum up Outdoor Systems' services as "turning dark spaces into great places to live and relax." By adding landscape and architectural lighting to your home, it opens up so much. 
With their work, you can open up your doors to an entirely new way of living, relaxing, and even entertaining. 
Basically, they can design lighting for your outdoors that makes your property everything you could want it to be. 
This lighting can highlight your home's best features, while making the backyard the kind of place that's both inviting as well as playful. 
So many folks, after they've had Outdoor Systems come to their property, turn their outdoors into an area for entertaining. Whether it's parties with friends or nights out under the stars with family, they help you to convert your outdoors into an extension of your home. 
For more than thirty years, they've been installing low-voltage systems. 
Perhaps best of all: they offer free consultations. 
During one of these, they'll come to your property, take a look around, talk to you about what you want and how they can make it happen.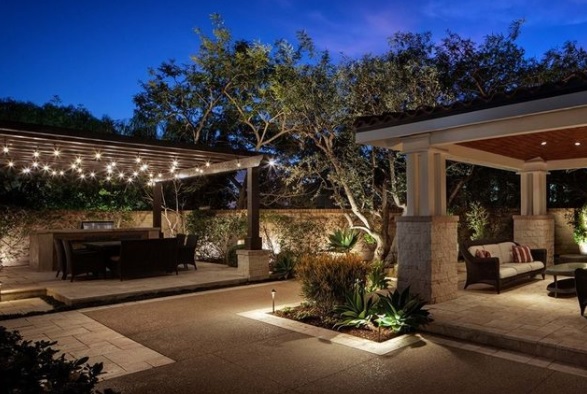 What Danny Star and the Team Have Done for Them: 
Speaking of "making it happen," that's the team's goals here when it comes to Outdoor Systems. 
If you've clicked on their site, then you know how great their portfolio is. So, it's really just a question of making sure that more people see the great work Outdoor Systems does. 
While they're a newer client, we're still very proud of the growth they've already experienced. 
For example, in the last thirty days alone, they've climbed five Google Ranking spots for the keyword "lighting contractors San Clemente." They've even gone up a whopping eleven sports for "landscape lighting company Orange County." 
We're grateful for this early success and excited to see their continued growth. 
To have similar success for your company, schedule a consultation with Danny Star at (213) 457-3250.