What They Do: 
In a word, pizza. 
In a few words, pizza, pasta, sandwiches, salads, pizza, gluten-free dishes, vegan ones, desserts,  beer, wine, and even pizza, all for delivery and eating in. 
What's not to love? 
Speaking of pizza, they have many kinds of specialty pies that you aren't going to find elsewhere. Alfredo Chicken, Brussel Sprouts, Lamb Sausage, Spicy, Basturma, and more. 
Of course, you don't have to eat a specialty pie if you're there. They also have great renditions of the classics, too: Margarita, Hawaiian, Cheese Lovers, and more. There's even a "Napoli's Combo," which is a unique mix of mozzarella, tomato sauce, pepperoni, mushrooms, green peppers, red onions, black olives, and even sausage. 
But, we'd be remiss if we thought of them only as a pizza place. They really have so much more to offer than just pizza (although the pizza is excellent). 
Pastas such as Chicken Parmesan, Grilled Eggplant Parmesan, Fettuccine Carbonara, as well as vegetarian and build-your-own options – they're all right here. 
Classic sandwiches such as cheesesteaks, subs, grilled pastrami, and more are available, too. 
You can also find egg gondola pies here, something you may not be able to find at other pizza joints. There's a reason Napoli's has been doing well for a long time.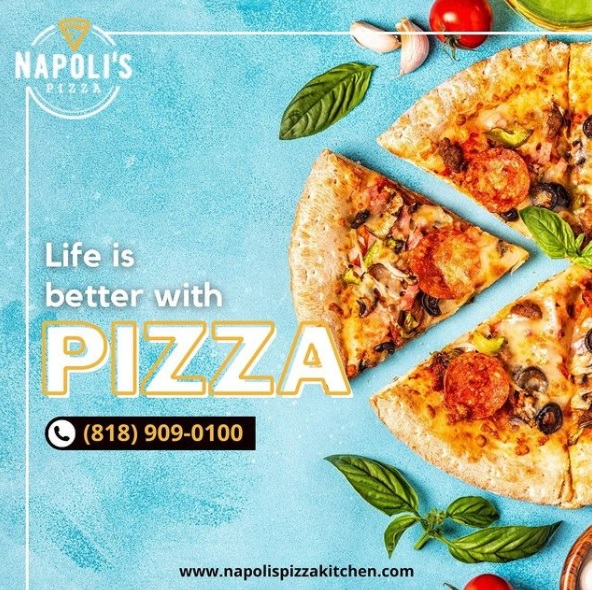 What Danny Star and the Team Have Done for Them: 
Food this good sells itself. When folks see it, they're going to buy it. 
So, it's the task of Danny Star and the team to make sure that more and more people are able to find this culinary jewel in Van Nuys. 
To that end, it's been going very well. 
Indeed, in the last 30 days alone, they've climbed for highly competitive keywords such as "best pizza Sherman Oaks," "pizza delivery 91403," "salad Van Nuys," and "best Italian food Sherman Oaks." 
For similar successes for your company, you can schedule a consultation with Danny Star at (213) 457-3250.