What They Do: 
In a word, heal. Digital marketing client Iris Healing helps people to recover from addiction. Their mission is to create a better world through empathy and spirituality. Through cognitive behavioral therapy, group therapy, individual therapy, yoga, trauma resolution, health, fitness, spiritual guidance, meditation, and anything else that might help a person's mind, body, and soul, they work to help a person's long-term physical, spiritual, and emotional health.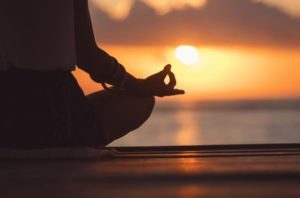 What We Do for Them: 
Folks that are struggling with addiction and maladaptive behaviors aren't going to stop simply because there's a pandemic on. Iris Healing is always essential, but perhaps even more so during a time like this pandemic, as people who need help are going to be stuck indoors (hopefully). So, recently, they've made the transition to offering teletherapy to their patients. 
All of their services are still available during the pandemic. Teletherapy is just as effective as regular therapy. With a client like Iris Healing, getting them in front of more people who could potentially use their services is a business good as much as it is a moral one. With the help of Website Depot, they've grown exponentially, particularly in the last month. 
For example, the keyword "rehab retreats" went up 76 spots in the Google rankings. Think of how much that is. How many times in your life have you actually looked through 76 different listings on Google? They also went up nine and five spots respectively to be the number one Google position on the number one Google page for "trauma retreat" and "trauma healing retreat." Those are huge leaps which can help any business to continue growing. 
The word "essential business" gets used a lot these days, but something like Iris Healing is just as essential as any other. In all honesty, any business can be "essential" to those who work there. A free half hour consultation with Danny Star (as well as a free copy of his latest book) can help your business to grow. You can schedule it at: