What They Do: 
Delicious food. You can get pizza practically anywhere in Southern California. At Napoli's, you can get artisanal pizzas, pasta, and sandwiches. You can find all of your old favorites as well as new and unique options, too. 
For example, many of us on the Danny Star Contribution Team had never had an "Egg Gondola Pie" before. It ended up being just as tasty as you might imagine from that name, and plenty of us got a new favorite. 
Speaking of "new favorites," that's what you can discover and even build now at Napoli's Pizza Kitchen. They offer "build your own pasta," which is exactly what it sounds like. You choose the pasta, the sauce, and the meat – they'll throw in the garlic bread. 
You can build your own pizza pie as well. Or, you could try one of their specialties. You could go with the "tried and true" of a Margarita or Tomato & Basil pie. Or, you could give Napoli's Combo a shot, or a Spinach Artichoke Pie, or Bastuma, or something else. There's so much to try at Napoli's, odds are if you go there once, you'll be going back again. 
With summer just about upon us, it's the perfect time to discover some new, delicious pizza.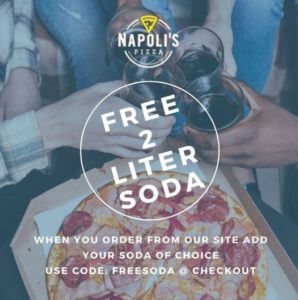 What Danny Star and the Team Have Done for Them: 
Other than "eat their food," we've helped them to climb higher in the rankings for the keywords that matter to them. As you might imagine, when it comes to pizza places in Southern California, the competition is stiff indeed. 
All of that said, Napoli's makes excellent food. So, really, what we had to do was to just make sure that the right people could see what Napoli's had to offer. To that end, they're on the first page of Google and almost at the top for "pizza Van Nuys" and "pizza delivery 91403," (which is the zip code they're in). They're also on the first page of Google for keywords like "beer and pizza Van Nuys," "wine bar Van Nuys," "pizza delivery in Van Nuys CA," and others. 
To achieve a similar level of success, you don't have to have delicious pizza (although it does help). To grow your business, you can schedule a remote marketing consulting in Los Angeles session with Danny Star at (213) 457-3250.