What They Do: 
Simply put, wood protection. They make the kinds of products that help wood to look great all throughout the year. The truth is that wood is a genuine, real, living material. That requires maintenance. Sure, some require less than others, but no one wants to have their wood products rot, mold, or just dry out. 
That's where Pine Tar World comes in. 
When moisture gets into wood, it can be a real "game over" moment. That can lead to mold, mold fungus, algae, and any number of other problems. Pine Tar World's products provide natural substances that prevent moisture from getting into the wood. In addition to keeping algae and mold from developing, these products also keep wood from cracking and drying out, too. 
Many of us might think of "pine tar" as a real "one size fits all" thing. But, there's actually so much more to it than that. There's many different kinds of pine tar, each of which fits a different kind of wood better. They have plenty of resources to help folks find the right one for their needs. 
Of course, these products also leave a lovely scent, too.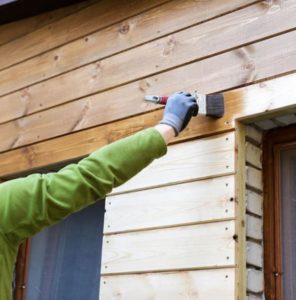 What Danny Star and the Team Have Done for Them: 
With a business like this, that offers such a top-shelf product, our job is just to make sure that folks know about their products. To that end, they're in the top Google Position on the first Google Page for "pine tar wood treatment," "colored pine tar," "Swedish pine tar," "pine tar wood stain," and so many others. 
Those are the kinds of keywords that really do drive conversions. 
Do you have a business that you know could be doing better if just more folks were aware of what you're offering? 
Danny Star and the team can help. You can schedule a remote marketing consulting session in Los Angeles with Danny at: (213) 457-3250.