What They Do: 
In their own words, their job is "providing vital services with hope for tomorrow." 
SV Recovery is a private Los Angeles alcohol and drug detox facility that is as beautiful as it is luxurious. 
Their indispensable therapies form the foundation for recovery from substance abuse, psychotropic disorders, co-occurring disorders, and others. 
Located in a quiet and scenic area of Los Angeles, the beautifully landscaped property offers unparalleled views of the mountains. 
That said, there's far more to SV Recovery than just a pretty picture. 
Indeed, they offer the highest level of therapeutic treatment and recovery services. 
Each has been specifically designed with care and compassion for each individual's unique needs. 
Fully licensed by the DHCs and accredited by the JACHO, their staff and counselor are both certified and registered by the California Consortium of Addiction Programs and Professionals.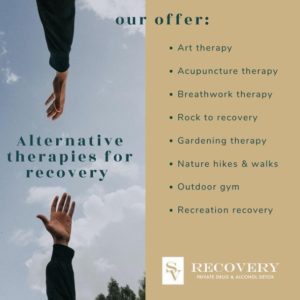 How Danny Star and the Team Help Them: 
Working on behalf of a treatment facility is always rewarding. 
Danny Star and the team are helping people who are helping others to lead the lives that they want. 
So, with a facility like SV Recovery, our job is just to put them in front of more people. 
The more folks who are able to find SV Recovery in their time of need, the more likely they are to get the treatment that they need as soon as possible. 
To that end, we've already got them ranking highly for some of their most important keywords, such as "Sun Valley Drug Rehab" and "Sun Valley Residential Rehab." (Hence, the "SV.") 
They've only started with us recently, but we're very excited about where this is headed. In that time, we've completed plenty of web maintenance and SEO work, optimized images for them, and more. 
To receive the same kinds of results for your company, reach out to Danny. You can schedule a remote marketing consulting in Los Angeles session with him at (213) 457-3250.